Istanbul is Turkey's most populated city as well as its financial and cultural center. It is a narrow strait between the Marmara Sea and the Black Sea, where it culturally and physically bridges Asia and Europe. The population is estimated to be the largest in Europe. It was also an European Culture capitals in 2010.
There is a lot to see during the day with the city's large number of historical buildings and new museums and art galleries. However, Istanbul swings into mega-stylish action during the night as well. There is an ever growing
number of bars, restaurants and clubs, where they each compete with their high standards of drinks, music, food as well as service.
Istanbul is divided into several districts, each offering a different and unique viewpoint about the city. The most popular of these districts is the Sultanahmet-Old City, which is where most of the popular historical sites are
located. Some of those historical places include the Sultanahmet Mosque, also called blue mosque, Hagia Sophia, Basilica Cistern and the Topkapi Palace. The Galata district, which not only features a lot of the nightlife venues, but it also, includes its own share of sites like Istiklal Street, Taksim Square and Beyoglu.
For those who want to explore a modern side of Istanbul, you can visit New City, which houses many modern districts and shopping malls like Nisantasu, Etiler and Elmadag. It is also the business district of the city. The main attraction of this part of the city is the Military Museum where every afternoon they feature Ottoman military music concerts.
Tourists wanting to get away from the city of Istanbul can visit the Princes' Islands, nine car-free islands that feature beautiful views, wooden mansions and verdant pine forests, not only on the islands themselves but also on the way there. The Golden Horn is also the place to visit if tourists also want to feel the true Ottoman ambience. It is a neighborhood that shows what daily life in Istanbul during Ottoman was like. Opposite the shores of this district, tourists can also visit the miniaturk, which houses models of the former Ottoman Empire. Another neighborhood worth a visit is the Bosphorus, which is dotted with water-front mansions, palaces, parks as well as pleasant bohemian neighborhoods.
There are a lot of things to do in Istanbul besides visit historical and modern places. Tourists can visit the Hamams, which are Turkish baths that are available in almost every neighborhood in the city, enjoy a Nargile, a Turkish water pipe, or take walking tours around the city for more interesting views of the city.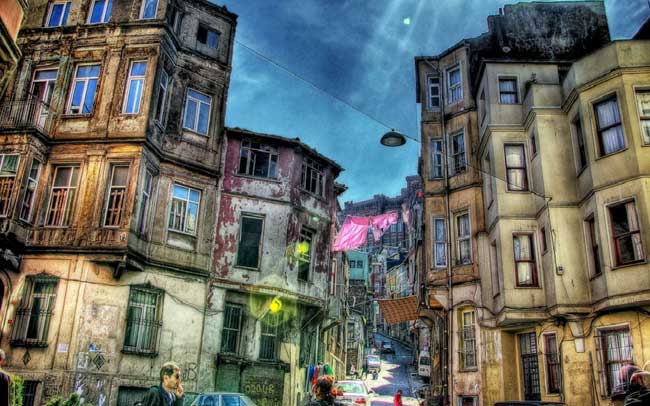 LA LUZ TOUR
La Luz Tour Travel Agency
The best service, the most favorable terms
Copyright 2017
All Rights Reserved
Fahri Gizden Sokak Huzur Apt. No:4 K:4 Gayrettepe Istanbul Turkey